Day 1 :
Keynote Forum
Mahavir Vaatsalya Aspatal, India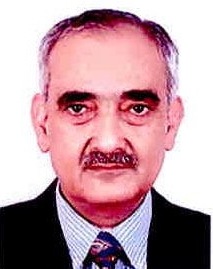 Biography:
S. S. Jha, a distinguished Orthopaedic Surgeon with teaching experience of more than 30 years, always have a passion for improving the management of rheumatology patients. Due to limited number of medical rheumatologists, patients wandering from general physicians to orthopaedicians. With the aim to provide a forum for properly educating orthopaedic surgeons spread all over in large numbers, Indian Orthopaedic Rheumatology Association was established by S. S. Jha in 2008 as founder President and continued to preside for continuous five years. The association decorated him as Patron. His deep interest in the subject of rheumatology has crystalised into interest in seronegative spondyloarthropathy rheumatoid arthritis. Being head of Orthopaedics and Director of Mahavir Vaatsalya Aspatal, a pediatric super speciality hospital in the state capital of Bihar, India, he has developed keen interest in pediatric rheumatology. He has publication to his credit and is also expert in computerized joint replacement.
Abstract:
Identification of new biomarkers with a real clinical utility remains a major topic of interest in rheumatoid arthritis. Biomarkers have diagnostic, prognostic and predictive role in early diagnosis and management of rheumatoid arthritis. In diagnostic Biomarker Spectrum, the pre-existing commonly used biomarkers are rheumatoid factor and Anti-Cyclic Citrullinated (anti-CCP) antibodies. Anti-MCV antibody against mutated and citrullinated vimentin, has evolved as a second line investigation used in patients of suspected rheumatoid arthritis with negative
anti-CCP and rheumatoid factor. 14-3-3 eta protein is normally localized intracellularly and gets externalized in the inflammatory process. Its detection and other newer biomarkers like anti-CarP, cartilage oligomeric matrix protein (COMP), serum Calprotectin and survivin have their relevance and are the future diagnostic and prognostic biomarkers in rheumatoid arthritis. The non-specific ESR and C-reactive protein still remains the age old bio-markers.
A new score based algorithm criteria was adopted by ACR and EULAR 2010 for diagnosis. RF and Anti-Cyclic Citrullinated (anti-CCP) antibodies have been allotted valuable scores signifying their importance in diagnosis. A definite rheumatoid arthritis classification needs a score of 6 or more out of 10. Even an abnormal CRP / ESR is allotted '1' score. Likelihood of rheumatoid arthritis increases with presence of Anti-Cyclic Citrullinated (anti-CCP) antibodies and RF positivity. Rheumatoid factor also a prognostic biomarker, itself needs further elaboration in its various formats-IgG, IgA and IgM. Anti nuclear antibodies is best screening test. Repeated negative test can prognosticate to rule out SLE.
These biomarkers have their relevance in commonly used scores monitoring therapy Disease activity score (DAS), Simplified Disease Activity Indiex (SDAI), and Clinical Disease Activity Indiex (CDAI).
For better monitorisation of disease activity, Multi-Biomarkers Disease Activity test (MBDA) classifies the disease as mild, moderate and severe. Predlection of response to different biologic therapy has nearly got established with presence of a particular biomarker.
Keynote Forum
Grafton Base Hospital, Australia
Time : 10:30-11:30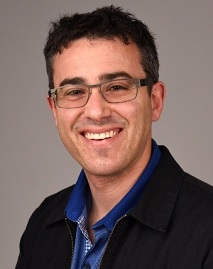 Biography:
Sam Martin is focused on bringing the highest level of hip and knee replacement surgery to the regional area of NSW that he provide a service to. He is innovative and interested in new techniques, but also careful to weigh up the evidence and avoid early adoption pitfalls which can be serious in surgery
Dr Sam Martin is an innovative and careful Orthopaedic surgeon. He is focussed on providing the most up-to-date techniques and technology to the people of regional NSW. He takes meticulous care from start to finish to minimise the risk of problems.
Communication is very important to Dr Martin. He listens to patients and doesn't start by assuming everyone wants, or needs an operation. It is very important to him to take time to go through the concerns a patient or their family may have, and to thoroughly answer any of their questions.
Abstract:
The increasing demand for definitive treatment of degenerative knee disorders continues to pressure the healthcare system, with availability of hospital beds particularly contentious. Within this context, surgical efficiency has seen dramatic improvements over time, with steady reductions in length of stay and increased confidence in patient outcomes. At Grafton Hospital, knee replacement cases have been discharged earlier over recent years and day stay surgery appears within reach. The same aspects that are improving the possibility of making single total knee replacements a day procedure can be implemented to decrease the barriers in performing bilateral surgery. Day surgery for knee replacement may not be suited to every patient and doctor, however it is a safe and effective treatment method established and utilised widely overseas. In this presentation, Dr Martin will outline the fast track framework within a regional Australian context for joint replacement and review the outcomes of these protocols in other settings. In addition, he will outline the key factors that can be implemented to improve postoperative function, which extends beyond pain control and patient comfort.
Session Introduction
Rheumapraxis Altstetten, Switzerland
Time : 11:50-12:20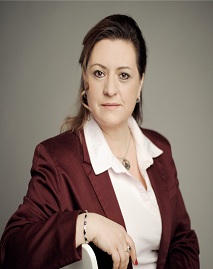 Biography:
Amalia Kerl-Skurka is Specialist FMH General Internal Medicine, spec. Rheumatology, Acupuncture, Manual Medicine (A) and Senior Physician and Chief Physician Dep. Reha Clinic Zollikerberg. Currently Owner of Rheumapraxis- Altstetten
Abstract:
Insight into the pathogenesis of autologous platelet plasma (APP). The regenerative and therapeutic benefits as a treatment of acute injuries, tendinopathy and fasciopathy, pain and osteoarthitis as well as chronic inflammations (acne, psoriasis).
Introduction:
The therapeutic effect of autologous platelet plasma (APP) as a natural stimulation of tissue regeneration processes is based on the principle of oxygenation. The inflamed chronic tissues are characterized by a deficient angiogenesis process caused by an excessive production of angiogenesis inhibitors or by an insufficient production of blood vessel growth factors.
The stimulus of angiogenesis in physiological or pathological states is the deficiency of oxygen (hypoxia or ischemia), the activator of angiogenesis transcription factors — hypoxia induced factor-1 (HIF-1), — induces the expression of many angiogenic
factors, and the main regulator of angiogenesis — the vascular endothelial growth factor (VEGF) and its receptors. VEGF selectively stimulates proliferation and migration of endothelial cells, increases vessel permeability by helping the leakage of plasma proteins into the perivascular space which is necessary for the migration of endothelial cells induces the expression of endothelial NO-synthase and the formation of NO which enhances vasodilatation and stimulates the expression of proteases that destroy the connection between the endothelial cells and the extracellular matrix — a process necessary for the cell migration.
Fibroblast growth factor (FGF) stimulates proliferation and differentiation of the stromal cells of mesodermal origin of fibroblasts, osteoblasts, chondroblasts, myeloblasts, endothelial cells. The administration of autologous platelet plasma with high concentration of platelets in a given zone produces a concentration of platelets which is several hundred times bigger than it is natural in cases of injury and inflammation. The stimulation of chemotaxis and proliferation and differentiation of the cells in the tissues, and, therefore, the initiation of regeneration processes.
The using of autologous platelet plasma (APP) for rehabilitation of musculoskeletal system has proved extremely positive. The effect of the autologous platelet plasma is significant and reduce the dosage of non-steroidal anti-inflammatory drugs, is an effective substitute of longterm glucocorticoids and hyaluronic acid therefore the therapy of arthrosis allows to avoid endoprosthesis replacement. The rehabilitation of muscles, ligaments and bone tissue after traumas progresses much more rapidly (up to 30% faster) when complemented by APP treatment.
The indications are Osteoarthritis (the most oft them are knee, shoulder, elbow, and also the other joints); Osteoarthrosis (OA); Periarthritis; Tendon irritation (eg tennis elbow, golfer's elbow, achilles tendon irritation, patellar tendinopathy); Partial rupture or rupture of ligaments and tendons (Achilles tendon tear, ankle ligament tear, cruciate ligament tear, internal ligament tear, rotator cuff rupture, etc.) and muscle injuries; many tender points in paravertebral back or tension headache.
Evaluation of effectiveness of treatment for autologous platelet plasma (APP) with and without patients with osteoarthrosis; parameters "Pain", "Stiffness", "Functional limitation", normalized WOMAC index scores, timed 20 meter walk test before and after
Degenerative arthritis disease (gonathritis and coxarthritis) and the intervertebral spinal cord symptomatology are one oft the major hearth problem for the patients in the working age (30-60 years). Every third working person (between 30-60 years) suffers from joint diseases.
The autologous platelet plasma (APP) with or without ozone therapie can reduce the time of convelescense, allowing patients quick recovery and restart their work. The comfort ist better also post therapeutic in this form of therapie
Sunnybank Private Hospital, Australia
Time : 12:20-12:50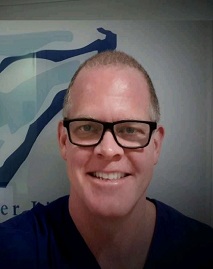 Biography:
Michael Maguire is an Orthopedic Surgeon with subspecialty interest in Upper Limb Surgery and has extensive experience in ultrasound guided interventions having utilized this technology for over 10 years in clinical practice
Abstract:
Background & Aim: Ultrasound technology is increasingly being adopted by doctors to assist in the diagnosis and treatment of musculoskeletal conditions. Initially, interventions were simply image guided therapeutic injections, then procedures, using commonly available needles, such as fenestration and hydro-dissection arose. Finally, ultrasound guided surgery, using specialized surgical tools arrived. As an orthopedic surgeon performing endoscopic carpal tunnel release and performing ultrasound guided interventions the author was interested in transitioning to an ultra-minimally invasive carpal tunnel procedure.
Method: A systematic review of the literature was performed using the major medical databases and relevant research articles were retrieved and reviewed. Extensive cadaveric and clinical research exists which revealed a variety of promising techniques utilizing differing instrumentation. In this paper the literature will be discussed and the most promising techniques explained.
Findings: The most promising technique is that described by Rojo-Manaute et al. This group have performed the most comprehensive research to date, comprising firstly a cadaveric technique study, then a clinical pilot study and finally a prospective randomized controlled trial comparing ultrasound guided, Ultra-minimally invasive Carpal Tunnel Release (UCTR) to Mini-Open carpal tunnel release. The authors concluded that Ultra-Minimally Invasive CTR produced less postoperative morbidity and earlier return of function compared to Mini Open CTR. Both procedures offered similar neurologic recovery for the treatment of carpal tunnel syndrome. This was the first randomized controlled trial to compare a true UCTR to any other established surgical treatment for CTS and is the best Level 1 Evidence in support of ultrasound guided carpal tunnel release.
Conclusion & Significance: Based on the available evidence ultrasound guided carpal tunnel release has enough evidence to support its use as a treatment for carpal tunnel syndrome.
Wagga Wagga Rural Referral Hospital, Australia
Time : 13:50-14:20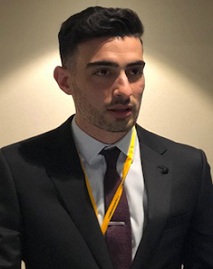 Biography:
Hussain Al-Ramadani works as an Orthopedic Registrar at Wagga Wagga Rural Referral Hospital, Australia.
Abstract:
Background: The ability to mobilize without assistance is integral to maintaining independence. Patients treated with tibiotalocalcaneal arthrodesis are often kept non-weightbearing post-operatively. Our hypothesis is that a dynamically locked hindfoot arthrodesis nail and immediate weight-bearing does not compromise union rates or time to union.
Methods: All patients who underwent hindfoot fusion nails from 2009-2017 treated with 2 different intramedullary nails (23 static in 20 patients vs 11 dynamic locking in 11 patients) were retrospectively reviewed. Post-operative radiographs were analyzed for union and time to union, and post-operative notes were reviewed for complications and revision surgery.
Results: 11 patients with a dynamically locked hindfoot nail were allowed to commence full weight-bearing from day 1 post-operatively, whereas 20 patients (23 nails) were treated with a statically locked nail and kept non-weightbearing for 12 weeks. Indications for surgery were grouped into: arthritis, inability to maintain fracture position, and neuro-muscular pathology. 90% of patients in the early weightbearing group progressed uneventfully to union and did not require any further surgery, compared with 83% in the non-weightbearing group.
Conclusion: Primary ankle and subtalar arthritis has a significant impact on weight-bearing. We believe that the use of a dynamically locked hindfoot arthrodesis nail allows immediate and simple mobilization post-operatively in a patient population who is unable to sustain non-weightbearing. This minimizes complications, does not compromise the end goal of union, and potentially reduces hospital stay.

Biography:
Abstract:
Introduction: Several options continue to evolve for treating the common olecranon fractures. The reported high percentage of skin and implant related complications for these subcutaneous fractures raised the question about the need for a mini-invasive line of treatment that improves the results and minimizes the complications.
Objectives: Prospective evaluation of the new line of treatment, crossing screws, versus the standard technique, tension band wiring (TBW) in treatment of isolated non-comminuted olecranon fractures.
Methods: A prospective study of 22 patients with Mayo type IIA olecranon fractures was conducted to evaluate the 2 techniques. They were divided into 2 groups. Group I included 11 patients treated by crossing screws and group II included 11 patients were treated by TBW. Compression by the transcortical partially threaded screws applied in a crossing manner offers a stable fixation without soft tissue compromise that allows faster fracture healing and carry no danger for the skin. The patients were evaluated for operation time, quality of reduction, fracture healing, implant position, elbow range of motion, stability of fixation, and presence of complications. The functional evaluation was based on the Mayo elbow performance score (MEPS).
Results: All the fractures united in both groups in accepted position except one in group II. No secondary procedure to achieve union was required only in that case. No fixation failure or implant migration problems were encountered in group I, but, 2 cases in group I. Faster radiographic union was encountered in group I. 29.2 (6-12) weeks. One case in group I versus 2 in group II got superficial infection. No vascular or nerve complications were found. At a mean follow-up of 12.6 months (range 12-18 months), the elbow range of motion (ROM) and forearm rotation in group I were comparable to the intact side except 5 degrees extension deficit in 2 patients versus 2 patients with extension deficit 10 degrees, and 2 patients with 5 degrees extension deficit. Using the MEPS, group I patients (100%) had a good to excellent results with a mean score of 94.3 (80-100), one patient had implant removal. In group II, the mean score was 91.6 (75-95), with 6 cases had implant removal.
Conclusions: Percutaneous or mini-open transcortical crossing screws for isolated non-comminuted olecranon fractures offered a cheap, simple and efficient mini-invasive stable fixation that allows early rehabilitation with excellent results and minimal complications. Their results were superior to the standard TBW. A multicenter comparative study is recommended before standardization of the technique.