Day 1 :
Keynote Forum
Grafton Base Hospital, Australia
Time : 10:30-11:30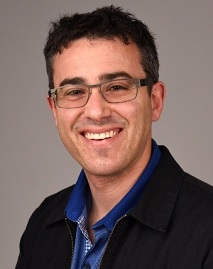 Biography:
Sam Martin is focused on bringing the highest level of hip and knee replacement surgery to the regional area of NSW that he provide a service to. He is innovative and interested in new techniques, but also careful to weigh up the evidence and avoid early adoption pitfalls which can be serious in surgery
Dr Sam Martin is an innovative and careful Orthopaedic surgeon. He is focussed on providing the most up-to-date techniques and technology to the people of regional NSW. He takes meticulous care from start to finish to minimise the risk of problems.
Communication is very important to Dr Martin. He listens to patients and doesn't start by assuming everyone wants, or needs an operation. It is very important to him to take time to go through the concerns a patient or their family may have, and to thoroughly answer any of their questions.
Abstract:
The increasing demand for definitive treatment of degenerative knee disorders continues to pressure the healthcare system, with availability of hospital beds particularly contentious. Within this context, surgical efficiency has seen dramatic improvements over time, with steady reductions in length of stay and increased confidence in patient outcomes. At Grafton Hospital, knee replacement cases have been discharged earlier over recent years and day stay surgery appears within reach. The same aspects that are improving the possibility of making single total knee replacements a day procedure can be implemented to decrease the barriers in performing bilateral surgery. Day surgery for knee replacement may not be suited to every patient and doctor, however it is a safe and effective treatment method established and utilised widely overseas. In this presentation, Dr Martin will outline the fast track framework within a regional Australian context for joint replacement and review the outcomes of these protocols in other settings. In addition, he will outline the key factors that can be implemented to improve postoperative function, which extends beyond pain control and patient comfort.